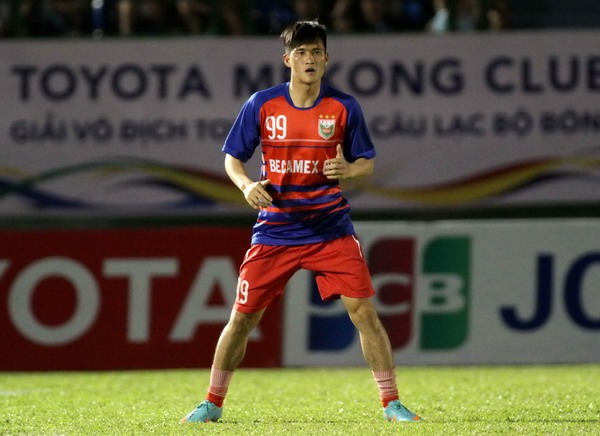 Viet Nam News
HÀ NỘI – Việt Nam's most famous striker Lê Công Vinh has left Becamex Bình DÆ°Æ¡ng. The team is saying goodbye to several players in their attempt to rejuvenate their line-up.
"Bình DÆ°Æ¡ng are changing and want a younger team. So it is reasonable that I move away. We parted ways cordially, I am not a Bình DÆ°Æ¡ng member anymore," Vinh, who arrived in Bình DÆ°Æ¡ng in 2014, said.
"I have not thought of a new club yet as I am focusing on competing with the national team at the ASEAN Football Federation Cup. I am thirsty for a second title with Việt Nam before my retirement or new signing," the national team captain said.
Under the Bình Dương jersey, he won his first V.League title in his debut season. He still has one year left according to the contract.
Eight years ago, three-time Golden Ball winner Vinh scored the decisive goal to help Việt Nam win its first AFF Cup title.
Apart from Vinh, Bình Dương also ended their relationship with midfielder Nguyễn Trọng Hoà ng and rightback Âu Văn Hoà n.
The club with 15 young players, who were pushed to the first team, started training on November 2 under new coach Trần Bình Sự for the new season.
Bình DÆ°Æ¡ng failed to defend their V.League title in the 2015-16 season. They finished 10th out of 14. – VNS